Loosing your blog/Website and not having the WordPress Backup for it can be the worst nightmare, one can have. Most Bloggers won't take regular backups of their websites and when these websites crash or hacks or something goes wrong, their starts scratching their heads and butts, but can't do much because they didn't have a backup copy to restore the bad changes.
Websites/Blogs takes time to built and lots of efforts, therefore the webmasters can easily set the Automatic and Manual Backup Jobs for the Complete website including the WordPress Database, WordPress Images and Files Stored in your Control Panel and the WordPress Settings (most often) not configured correctly while restoring.
Must Read : Ultimate List of SEO Firefox Extensions/Addons 2015
Understanding What to Backup in WordPress Websites ?
Set up the WordPress Backup Plugins to secure your website's data, pictures, files and folders. Backup plays very crucial role in the WordPress. What did you do? when you wake up in your next morning and your site's get hacked or attacked by the spams and you don't have another way to resolve the issue.
To Get Automatic or Manual Backup of your WordPress website. You must understand what is stored here and what you need to modify or Import , if you lost something or you want to migrate your website from one host to another host.
A WordPress website Backup is comprised of these :- ( Database + Files in Control Panel)
1st Part : Inside the Database :-
2nd Part : WordPress Website Files (Stored in your Website Control Panel that comes with Hosting)
WordPress Theme Files
WordPress Plugins Files
WordPress Multimedia (Images, Audio and Video)
Search Engine Verification Files (Google webmasters, bing webmasters and other verification files like that)
Robots.txt file
.htaccess files for special redirection
Backups are saved on your Hosting Server
Sub-domains, Sub directory and Blog Files (if created and separated)
and so on…….
This looks very complex but actually, it is not. If you are doing it for first time, it might looks like a lot but over time when you understand things pretty good, it is a easy and automatic job once it is setup Properly.
1st Part of a WordPress website is all stored in the WordPress Database which can't be backed up fully by the default WordPress Import / Export Tool. Therefore, one needs to have the backup from Control Panel inside PhpmyAdmin tool to export all Database Tables along with all active settings of your Widgets, Navigation Menus, Plugins, Users, SEO Settings, Logos, Favicons, and Themes and so on…..
2nd Part of the WordPress Backup can be taken from the Control Panel File Manager Manually or by using the WordPress Backup Plugins and set this job automatically.
Having Two to Three WordPress Backups on Different Servers : A Wise Choice (WHY ???)
Virus/Malware Attacks
Hacked Website
Migrating to Another Host
Understand the importance of having more than one backup of your website stored on cpanel, local computer or other free cloud servers like Google Drive, Dropbox, Amazon S3 or Professional Automatic Backup Services like VaultPress, Backup Buddy , Updraft Plus and so on…
Boost Your WordPress Blog by Installing these Useful Plugins 2015
Imagine the situation, when your website server is hacked or compromised by virus or malware injections then all your Control Panel files also gets infected and you will never be able to identify if the hacker is stealing your information or have access to your server or not. This post will not gonna cover, what harm a hacker can do to your website, but surely its a very dangerous situation.
But, if you are only Migrating from one host to another host, then in that case, the backup stored on your server can work and you are good to use that WordPress Backup.
Here's the role of Backup comes if you have installed the WordPress backup plugins then you are safe otherwise you get discourage and feel very guilt. Remember always Prevention is better than cure.
Losing your data is like losing your wallet. If you loose all data of your website then your all hard works and struggle get vanished. Your safety is in your hand, it doesn't take much time to install a plugins, hardly 2 minutes.
You can save your all efforts and achievement with that two minutes. In this post I have mentioned best WordPress Plugins for backing up the website which would save you from the dreadful attacks.
Lets discuss some WordPress backup Plugins.
WordPress Backup Plugins
1. BackUpWordPress
Thinking for creating a WordPress backup then don't forget the name of BackupWordPress which is very popular premium backup plugin for WordPress.
It will back up your entire site including your database and all your files on a schedule that suits you.
If you want to store your backups on Dropbox, Google Drive, FTP(File transfer protocol) and many more then you will need to purchase a premium extension for it.
This Plugin has multi features and easy to use, no more complication and the positive point of this Plugin is if an error occurs you get a instantly email from them.
Last Updated- 2015-2-25
Active Installs– 200,000+
Features of BackUpWordPress
Simple to use
Works on Linux & Window Server
Manage Multiple Schedule
Exclude files and folders from your backups
Translations in other Languages also available
See in the video- How to install BackUpWordPress

2. VaultPress
VaultPress is another plugin for WordPress which is a real time backup and security scanning service design and it is created by Automattic, the same company that operates 25+ million sites on WordPress.com which is a great achievement for them.
It is reloaded with distinctive features and functions to control over the backup of your website. It offers automated real time cloud backup solution starting at $5 per month and it requires WordPress 2.9.2 or later version.
To start safeguarding your site, you need to sign up for a VaultPress Subscription.  
Last Updated- 2015-2-10
Active Installs– 10,000+
Features of VaultPress
Easy to Use
Real time Cloud Backup
One Click Restore
Automated security scanning
3. BackupBuddy
BackupBuddy is a WordPress Backup plugin which can allows you to easily schedule daily, or monthly backups and store them in Dropbox, Amazon S3, Rackspace cloud, FTP, Stash and even email it to yourself but for using this plugin you need to spend some dollars for buying it because its a premium plugin.
It is easy to use with optimizing database and many more. It require a bit of care and feeding before you can back up your WordPress website.
To use the plugin with fully functionalilty WordPress 3.4, PHP 5.3.3 with mysqli, FTP, gz, bz2, Zip Archive and curl is needed.
Last Updated- 2014-21-18
Active Installs- 300,000+
Features of BackupBuddy
Optimize Database
WordPress XML Export
Support Available
Translations in other Languages also available
Store Backup to FTP Server, Dropbox, SugarSync, S3 services etc
4. BackWPup

BackWPup is precisely wrapped with ordinance features. It allows you to backup your database files, exclude directories, and even check, optimize and repair your database of required.
It can be used to save your complete installation including WP content and push them to an external backup  service like Dropbox, S3, FTP etc. With a single backup .zip file you are able to easily restore an installation.
You can schedule automatic backups, restore from the backups and you can even upgrade to BackWPup pro, if you wish to get further support, Google drive support.
Last Updated- 2014-21-18
Active Installs– 300,000+
Features of BackWPup
File Backup
Generate a File with installed plugins.
Database Backups
Multi Site Support
5.Updraft Plus
Updraft Plus helps to make backing and restoration your WordPress site simple. It is simply loaded with features and function which enroll your site into the form of backup.
It supports backup to Rackspace, Amazon web services, Dropbox, FTP and restore with a single click. Backup of files and database can have separate schedule. It is fully functional for backing up and restoring your site.
Updraft Plus is also available as a premium plugin, which indulged all the features like automatic backups, Site migrator, reporting. If you go with the Premium plugin then you must have to pay $60 to $125.
Last Updated- 2015-02-25
Active Installs-  300,000+
Features of Updraft Plus
Quick restore
Backup Automatically
Supports Multi Language.
Tested and Supported on all current PHP version.
Files and Database backups can have separate schedule
6. Duplicator
The name justifies Duplicator which roles great as a WordPress Backup Plugin. It has unlimited features and offers the most basic backup options.
It gives WordPress administrators the ability to migrate, copy or clone a site from one location to another. If you need to move WordPress or backup WordPress this Plugin can help simply the process.
but It does not allow you to create automated scheduled backups which makes it less than ideal for regularly maintained site to use as its primary backup solution. So, this one's also a nice option.
Last Updated- 2015-01-12
Active Installs-  400,000+
Features of Duplicator
Great Support and Compatibility
Simple Backup utility
Translations also available
Transfer an entire site from one location to another
7. WP-DB Backup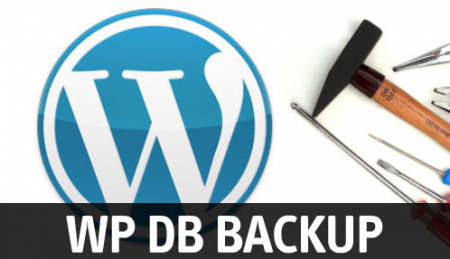 WP-DB Backup allows you easily to backup your core WordPress database tables. You may also backup other tables in the same database. With this plugin you can import your file and export to your Drives.
It is very useful plugin and you can access your backups within a single clicks and it is relatively easy to set up and does work with most hosting providers.
The disadvantage of this plugin is there is no supports and no option on where to store your backups and if you take a look below Last updated which is 30 September 2013.
Last Updated- 2013-9-30
Active Installs- 500,000+
Features of WP-DB Backup
Simple to Access
Very easy and low impact Script
Schedule Database Backups
Translations in other Languages also available
8. BlogVault
You can use BlogVault to backup your WordPress website within a single click. It is reloaded with astonishing features and benefits.
It is a magnificent WordPress backup plugin that creates daily automatic backups of your WordPress site. The backup plugin does a complete backup of your site, including files and database backup.
It takes only few minutes to install the BlogVault backup plugin. It saves your complete WordPress site content including Posts, Pages, Plugin, Images, Comments and many more.
Last Updated-  2015-2-18
Active Installs- 6,000+
Features of BlogVault
Daily automatic Backup
Encrypted and Secure backup
WordPress Backup to dropbox
Easy Restore from backup
9. WordPress Backup to Dropbox
WordPress backup to Dropbox is a free plugin for creating a WordPress backups. This simple plugin allows you to back up your WordPress site files and databases directly into your Dropbox account.
You can set where you want your backup stored within Dropbox and on your server as well as choose what files or directories, if any you wish to exclude from the backup.
If you want to backup your site using this plugin is not a bad idea, so go for it.
Last Updated-  2014-12-22
Active Installs- 1,00,000+
Features of WordPress Backup to Dropbox
Ease to use
Database Backups
Share Files in Dropbox within a seconds
Translations in other Languages also available
10. Online Backup For WordPress
Online Backup for WordPress is another free plugin option to go with it and if we target the features which makes this plugin more powerful.
The Plugin can backup your site's database containing settings, pages, posts and comments as well as its file system containing media, pictures, themes and plugins.
Backup technology's secure data centres with 100 MB free online storage space. You can schedule daily or weekly  backups to a local folder, email or free online storage.
Last Updated-  2013-09-09
Active Installs- 60,0oo+
Features of Online Backup For WordPress
Full AES encryption Support
Exclude Files and Folders
Free Online storage available in secure data centers
Download on demand backups as a ZIP file
11. Storage Made Easy
Storage Made Easy plugin enables you to backup your WordPress database and content to Storage Made Easy which uses its clouds gateway to enable you to store your files directly on the storage clouds of your choice.
These include Amazon S3, RackSpace Cloud Files, SkyDrive, DropBox, Gmail, Box.net, FTP and WebDAV which makes this plugin lovely and cordial.
So, if you want to backup your WordPress website, then don't forget the name of this plugin.
Last Updated-  205-03-02
Active Installs- 30+
Features of Storage Made Easy
One Click Installation
Translations also available
You can Encrypt the Data also
Backup your WP Blog into 40 Storage Cloud
12. WP Complete Backup
Wp Complete Backup is a simple plugin that is great for those looking for an easy backup and restoration tool and it is very easy to use.
You can get complete backup solution from this plugin. This plugin offers the ability to backup the database as well as make a complete file system backup.
It may also offer you to complete guide in PDF format which is a cool feature of this plugin.
Last Updated-  2012-01-06
Active Installs- 10,000+
Features of WP Complete Backup
Automatic backup restore tool
one click button to clear all stored backups
Access to community support forum
Options to delete backups individually
13. WordPress EZ Backup
WordPress EZ Backup is a administrators plugin to allow the easiest most feature rich method for creating backup archives of your entire site and database.
The best thing about WordPress EZ Backup is that the backup is created on your own server and this way your information is not shared with third parties.
Once you have installed and activated the WordPress EZ Backup plugin, you will notice a new button named EZ backup in the bottom section of Dashboard. On clicking on it you could see many options.
Last Updated-  2012-10-24
Active Installs- 7,000+
Features of WordPress EZ Backup
Direct Extract from .ZIP file
Create Online Backup
Easy to Install and use
Manage Multiple Schedule
14. XCloner
XCloner is a full backup and restore plugin for WordPress. It will backup and restore both files and database.
It is a third party PHP/MySql backup application that also includes a WordPress Plugin. It create a full backup clone, you just have to enter FTP details for the target server.
XCloner backup tools uses open source standards like TAR and Mysql format so you can rest assured your backups can be restored in a variety of ways, giving you more flexibility and full control.
Last Updated-  2015-1-5
Active Installs- 60,000+
Features of Xcloner
Create Custom Backups
Restore your Backup anywhere
Share your Custom backups with your clients
Backup and Restore any PHP/Mysql application
15. Backup Scheduler
With this plugin you can backup your website including each and every files, folders, database and many more. The WordPress has mentioned that this plugin is using by the 8000 plus users.
Backup Scheduler plugin is compatible with multi site installation  and very easy to use. Each blog administrator may save their own data.
The super admin may save either its data or the whole website. By saving the whole site the admin may create different SQL files for the subsite in order to ease the restoration of a single sub site.
Last Updated-  2015-2-8
Active Installs- 8,000+
Features of Backup Scheduler
Multi Language Support
Exclude Files and Folders
Create Backup within a Click
Database File Server Process
16. Complete Central Backup
Complete Central Backup creates backup for the WordPress website and allows a user interface.
It create a instant live backup of your whole site with just a click. It is very easy to install and work on it. You have the ability to upgrade the plugin or WordPress without losing any backup data.
Also you can schedule weekly, monthly or daily backups of your database or entire WordPress install. So, this one also a choice in WordPress Backup.
Last Updated-  2014-12-10
Active Installs- 7,000+
Features of Complete Central Backup
Downloads your Backups
New component structure to support
Create Backup of your Database or file system
Ability to upgrade the plugin without losing any data
17. Backup By Supsystic
Backup By Supsystic is very simple plugin which helps to create backups for the WordPress website but this plugin is not so popular as you see the Active Installs, but within a several time surely its get viral and would be downloaded by the different users.
Backup WordPress website to the FTP, Google Drive or Local computer and restore in two clicks. Imagine if your site gets hacked, having a backup to restore to will mean all your hard work doesn't go down the drain.
So, use this plugin for creating a backup for the website.
Last Updated-  2015-02-27
Active Installs- 100+
Features of Backup By Supsystic
Backup to FTP
Backup in Archive with .Zip
Google Drive Cloud Service Backup
WordPress Website Restoration and Migration via backup
18. WP Backitup
WP Backitup is a plugin which helps to create a backup for the WordPress website and their features are also impressive if we compared to another one.
Just simply install WP backitup and within minutes you will have a complete backup of your entire site. It is available in both Premium and Free version.
Backup archives can be quickly and easily downloaded so that they can be stored securely and separately from your hosted WordPress site and there is no need of advanced knowledge of WordPress required.
Last Updated-  2015-02-27
Active Installs- 8,000+
Features of WP Backitup
Easy to use and Setup
Fast Backups
Premium Version and priority support available
Works in low memory and shared hosting environments
Complete Backup which includes database, Plugins, Themes, uploads and everything
19. Keep Backup Daily
Keep Backup Daily will backup the Mysql tables and email to a specified email address daily, weekly, monthly or even early.
You can use this Plugin for creating a regular backup, It is much better that if you are running a news website and don't want to overload your database then this plugin is might for you.
Keep Backup daily and another plugin might be freeing up your database on weekly basis.
Last Updated-  2015-02-19
Active Installs- 3,000+
Features of Keep Backup Daily
Support Available
Restore Website within a single click
Works on all WordPress Platforms linux, windows etc
Download Backup archives right from your WordPress Dashboard
How to Manually Restore Your WordPress Blog from a Cpanel Backup (Archive) File

20. Google Drive For WordPress

Google Drive For WordPress sounds familiar, Yes it is same like Google Drive but its basically for the WordPress website where you can save your pictures, media, posts etc.
This plugin used to make backups of your WordPress files and Mysql database with Google Drive, this one also a good option for creating backing up website.
It provides backup capabilities for WordPress. Backups are Zip archives created locally and uploaded to a folder of your choosing on Google Drive.
Last Updated-  2012-08-03
Active Installs- 7,000+
Features of WP2Cloud
Easy to Access
Support Available
Exclude Files and Folder
Backup WordPress Files and Database
21. XM Backup
XM Backup will do a backup of your WordPress database and or your files in wp content/uploads and saves it somewhere safe.
You can have the backup saved in your DropBox account, a FTP account of your choice, your account with online file folder or have the backup emailed to you which is the excellent features of this plugin.
You can select the backups named the same every day or to have a date added to each file name and this plugin requires PHP, cURL, PHP compiled with ZIP support.
Last Updated-  2015-05-19
Active Installs- 1,000+
Features of XM Backup
Backup Database
Easy to Learn and understand
Files and Folders can be excluded
Backup can be saved in DropBox Account
Wrapping up the post now So, grab your favorite plugin by reading their unique description and features. If you don't have such plugins installed in your Dashboard then install instantly because having backup isn't a bad idea. It can save your hard work and your valuable time. Don't come in the situation of banes.
Don't Forget to leave your Wonderful Comments…!!
Recommended Reading
1. Create Videos Sitemap using WordPress Plugins- Know More
2. Plugins For Customization of WordPress Admin Menu- Click Here
3. These 2015 Plugins List definitely stop Spam Comments-  Check the List
4. Make Your WordPress Website Advance by Installing excellent Plugins- Visit here
5. Install WordPress Plugins Automatically-  Check How
6. Activate Akismet WordPress Plugin using Free API Key- See here