Creating pictures for blog is a great choice, and Great pictures comes from the great minds. Creating and Thinking have a big difference, if you are thinking something and not implementing then you are wasting your good thoughts and ideas.
Everyone wants their pictures should be viral, but the whole thing is how?? what if People talk about it ?? what if people love to share your pictures again and again??
oh really..!! that will be wonderful moment in your life believe me, it's on you how you deal with your Mindmap.
Pictures are awesome than a content if you know how to make creative and innovative pictures, They are like a short message which should tell about the all facts and figures but many of us don't know how to implement our idea into real? Oh no..!! Sounds bad..!!
Don't forget that we are humans, and we can do anything :)
6 Online Tools to Create Beautiful and Innovative Pictures For Blogs and Websites
This post gonna help you to create innovative pictures for your blogs and websites. Let's have a look on such impressive tools.
1.
Canva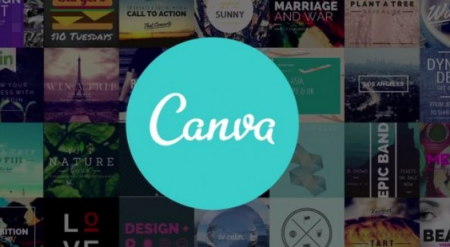 "Canva enables anyone to become a designer" – PSFK
Canva is a superb platform for the people who love to draw and design, just think and create multi-pictures with the help of the tool, simply login your account or signup with Facebook and draw the erotic designs, and you can grab this tool online you don't have to download or install into Pc or Laptop.
Just simply log in and draw it. Use this tool to draw ultimate pictures, also you can draw images for blog graphics, presentations, Facebook covers, flyers, posters, invitations and so much more.
This tool is free of cost, start your creativity with Canva Now..!!
2.
Quozio
Quozio–Make beautiful quotes with this beautiful tool. This tool is really so easy to use, even though the 8 years old child can also use this tool very easily. You can use this tool to create quote pictures. You can use this tool for your Blog or website, Facebook Covers, Profile pictures, and many more.
If you create an account you can save your favorite quotes, upload quotes to your Facebook page and so forth. The tool is very effective and powerful and also ease to use. Using this tool worth you nothing which means its free for everyone and you don't have to pay any single penny.
Check the Quozio and impress your friends and share pictures:- Quozio
3.
PickMonkey
PickMonkey one of the great creative tools for photo editing and graphic design, Simply show your creativity, your style and innovative design with PickMonkey.
This tool will help you to create innovative pictures, and using this tool is also not a hard task, simply join it and enjoy for 30 days because its not for free, after 30 trial days you can upgrade your plan. Our recommendation is to use this tool once, really a great and massive tool.
Check the PickMonkey now:- Pickmonkey
4.
Tagxedo
With the help of Tagxedo you can create word cloud with styles and latest design, but to use this tool online you must need to install Silverlight, and also it works on Desktop or Laptop computers. You can customize font, theme, color, orientation, and shape.
Choose from many standard fonts and also you can use custom fonts, or your own hand-drawn fonts which make this tool more powerful from another one. Save images for printing and sharing and show your creativity to the world.
Check the Tagxedo tool Here:- Tagxedo
5.
Piktochart
Create beautiful and astonishing infographics with Piktochart, People now a days believes in the Infographics rather than a content, and you can draw easily infographics with Piktochart less than in minutes and you can use this tool online by just simply log in.
Simply join over 1.92m registered users by creating your free account and publish your first stunning infographic. There are over 4,000 plus icons and also you can upload your images and make your infographic unique.
Show your Uniqueness with Piktochart here:- Piktochart
6.
Wordle
Wordle was created by "Jonathan Feinberg" and this tool is also a cloud generator based on the Java platform. You can use this tool for creating word cloud for your blog or website, Facebook covers, and many more.
Most of Wordle's character derives from the high quality of its TrueType fonts. All of Wordle's fonts are created by independent typographers, and are appropriately licensed for the use. Create innovative pictures with Wordle and share with your friends and family.
Have a look to the Wordle here:- Wordle
Ahemm..that's it
We had mentioned the 6 awesome tools that can help you to create Innovative and Creative pictures, why don't you go now and check such tools to make productive Pictures.??
Go now and make something adorable..!!
Just simply check all the online tools which would definitely help you to create pictures, for your blogs or websites, Social Media's, For Facebook covers, or any kind of pictures.
Now, the time for the picture which was striking in your heads needs an implementation. Don't waste your time by downloading the pictures from the big and massive internet, simply create and viral your own pictures, let people download your pic..!!
Best of luck with your new tools and don't forget to share your wonderful experience in our Comment section, Happy to hear from you all… 8-)
Must Remember:– "Don't wait for the perfect moment, take the moment and make it perfect"